Santa Sabia promote the respect towards mezcal communities, their lands, their surroundings, and their customs. We help preserve their traditions by encouraging fair prices, which enable the continuation of 'palenques' and family development.
Isaías Martínez welcomes you with good Tepeztate, on a rainy day. He and his father-in-law prepare some of the best mezcals from the area of San Juan del Río. Their concoctions are enveloped with festivity and celebration.
Isaías Martínez and Mr. Martiniano
Leoncio loves perfection. He is based in Matatlán, where he cares for each of the mezcal processes, up to the very last detail. His warmth, and that of his family, is transmitted from the moment one steps into his palenque, his place of work, where one can catch one or two words in his native tongue zapoteco.
Leoncio and his family, Matatlán, Oax.
He welcomes you with a smile, waiting to share some local stories like "crazy capirro". Occupied by planting and sustainability of wild agaves in Sola de Vega, always accompanied with his wife, Lucha, that delights us with her creole chicken broth.
Tío Fer at his palenque, Sola de Vega, Oax.
Félix Ángeles has worked in mezcal production for over three decades at Minas. Continuously merry, he works with the help of his wife, crafting claydistilled beverages, among them the Pechuga mezcal: a specialty few know how to prepare.
Felix Ángeles and his family.
His passion for the field transmits you a very special energy that puts you in Miahuatlán, accompanied by his son Ageo, his brother Margarito and his nephew Job, makes you enjoy the visit by transforming the dynamic movement of the city in a campirana peace.
Felipe Cortés checking the alchohol volume of the mezcal.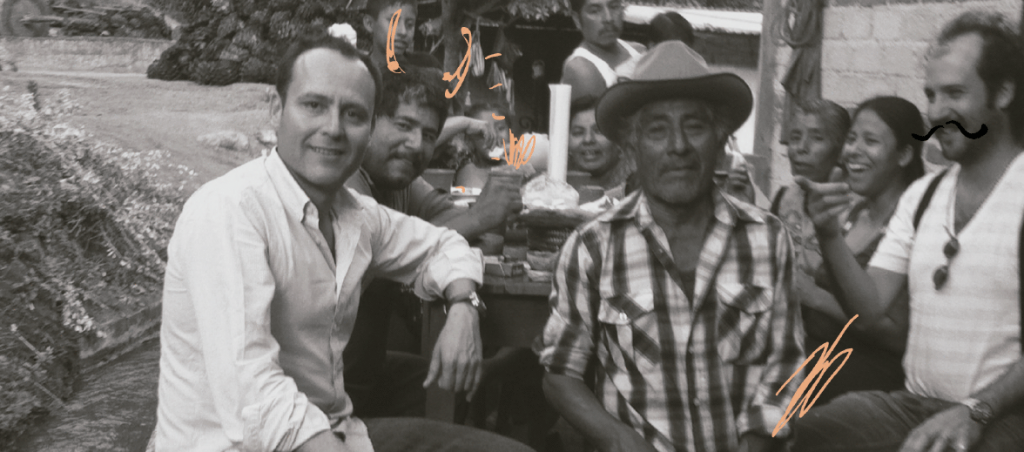 Tío Pesca and the Martínez, San Juan del Río, Oax.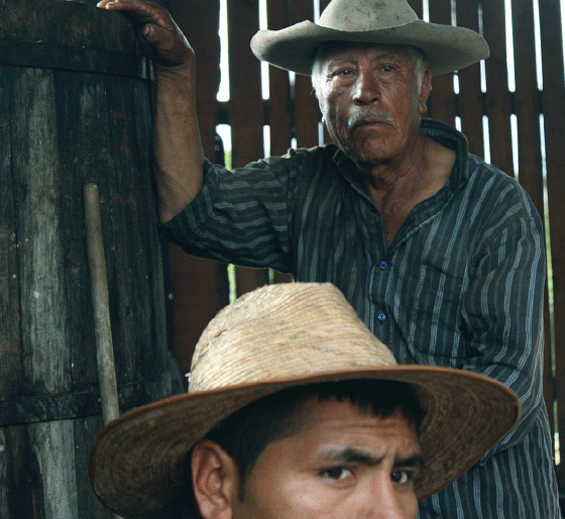 Felipe and Job Cortés, Miahuatlán, Oax 2014.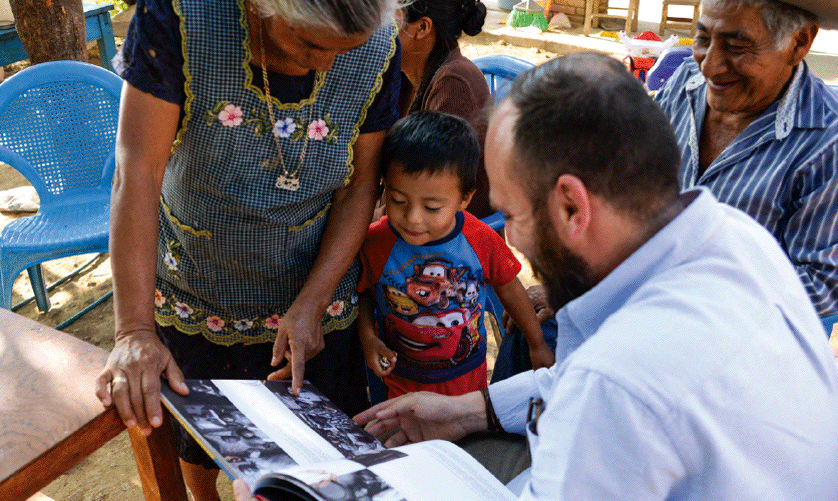 Tio Pesca showing his first book to "Carlitos" . Oax. Photo taken by Anna Bruce with Tio Pesca's phone.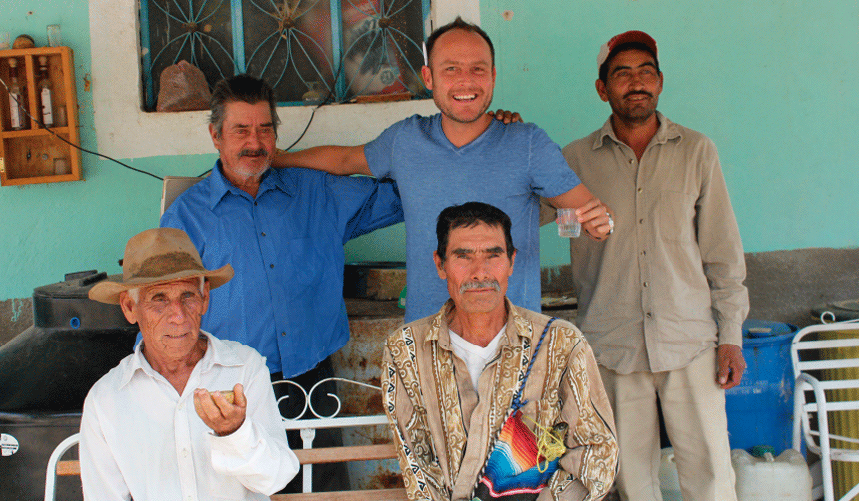 Drinking mezcal in La Pila, Oax.
Copyright © 2023 Destilería Santa Sabia | Desarrollado por Santa Sabia Media®